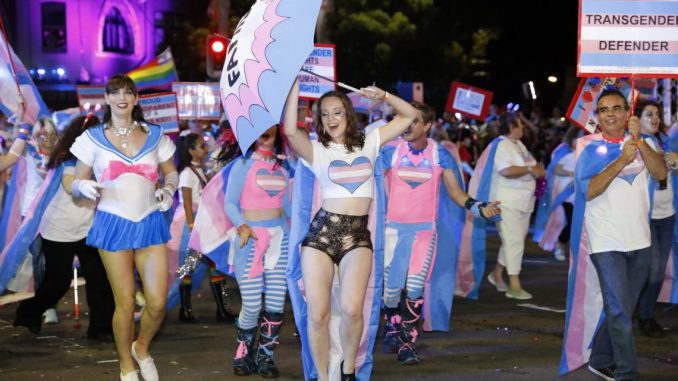 With the amendment of Australia's marriage laws, all states are given 12 months to comply in removing divorce as requisite for legal gender change.
Advocate considered compulsory divorce as cruel to transgender people.
Critics pointed out that current legislative changes left no room for non-gender binary people.
Transgender individuals in Australia are struggling with state-based laws that require them to be divorced in order to change gender marker on their identity documents such as birth certificate.
According to the transgender news article by The Herald posted on December 22, the divorce requirement was intended to prevent same-sex marriage when one partner transitions during the course of the union.
With the amendment of the Commonwealth Marriage Act on December 6, all states in Australia have 12 months to comply and remove the mandatory divorce for legal gender recognition.
For LGBT rights campaigner Rodney Croome, the government must pass the amendment after next year's election.
"It has been cruel to make transgender partners choose between being true to themselves and their solemn vows of lifelong commitment," he said. "Transgender people have waited long enough to be treated fairly under the law and shouldn't have to wait any longer."
The states of South Australia and Australian Capital Territory have already removed the said requirement.
Change in marriage law
Climate expert Penny Whetton decided to let her birth certificate as it was when she had gender reassignment in 2003.
Married to Victorian Greens Senator Janet Rice in 1986, Whetton chose to remain married after her transition.
While the removal of compulsory divorce is delayed, she nonetheless was surprised at the rapid change in her lifetime particularly the passing of marriage equality law.
"[Forced divorce] has in the end now, turned out to be a practical issue," she said. "I'll be able to change my birth certificate it as soon as the law changes in Victoria, or in 12 months time, and maybe after a test case."
In 2014, a bill was introduced to remove compulsory divorce and the year after, Senator Nick McKim brought up the issue during a budget hearing.
Changes are being were being deliberated currently according to a government spokesperson.
"Changes to the Tasmanian Births Deaths and Marriages Registration Act 1999 are currently in the preliminary planning stage," the spokesperson said. "These changes will take into account recent changes to the Commonwealth Marriage Act."
Last year, the country's Anti-Discrimination Commission recommended the removal of the divorce requirement which the United Nations considered as a breach of human rights standard.
Shadow attorney-general Lara Giddings said that the Labour party would enforce the removal as soon as elected, saying, "Now marriage equality is law in Australia there is no reason why someone should be forced to divorce if they undergo gender reassignment surgery."
Inclusion of non-gender binary individuals
On the other hand, Rice commented that while the new marriage law changed lives, it has missed recognizing non-gender binary.
"Even the framing of the question in the postal vote excluded the transgender and gender diverse people who may not fit into either female or male," she said. "There does need to be that request of the state government to say this is important for people like us and we would like to move as quickly as possible."
She also maintained that the legislation must explicitly state that marriage is between people regardless of gender identity.
Australia have recently been in the spotlight for its current requirements for transgender people. In September, a transgender teen challenged the need for court approval when availing hormone treatment.