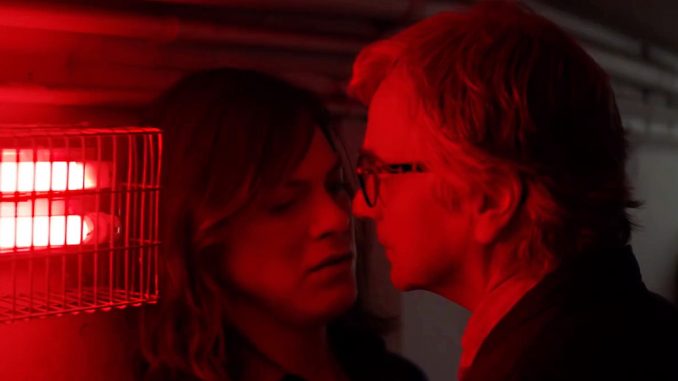 A Fantastic Woman, a film by filmmaker Sebastian Lelio, is Chile's official submission to the Oscar's.
Transgender actress Daniela Vega hopes the film will generate empathy for transgender people.
Vega is predicted by critics to have a strong claim for an acting nomination in the Oscar's, possibly a historic first for a transgender actress.
The transgender film, A Fantastic Woman, is Chile's official entry to the Oscar's Best Foreign Language category this year.
According to transgender latest news by the Southern California Public Radio (SCPR) on December 13, the film, directed and written by Chilean filmmaker Sebastian Lelio, is starred by transgender actress Daniela Vega who played the character Marina, a trans singer who fell in love with the elderly man Orlando.
Orlando's sudden death was the beginning of downward spiral of her life as she was forced to contend disapproval, suspicion, rejection, and harsh reality of being a transgender woman.
Vega hoped that the film would generate empathy for transgender people like her.
"I think what the movie is trying to do is to make the viewers reflect on what is happening with empathy. Instead of measuring how much empathy there is in the world, we are trying to get the viewer to understand where the empathy is. And you may only find it in your own heart. And that's not so far away, right? Let's love each other more," she told SPCR.
When asked about whether transgender roles should be given to transgender actors, she replied, "…if there are people out there who are trans, and who are actors already, why are we not getting more of the trans roles in the movies?"
Critical acclaim
Daniela Vega's performance for the role met critical acclaim.
Critics at the New York Times A.O. Scott and Wesley Morris included in their top 10 best performers for this year, explaining, "That's it. We're done. Give it to her… I really like how physical this performance is without declaring itself as being officially physical."
The Hollywood Reporter also included Vega in their 5 best movie performers for this year.
"Daniela Vega's career-making performance in A Fantastic Woman is something rare: a wondrously mature and sophisticated star turn from a young screen novice," critic Stephen Dalton wrote. "Thanks to her, Chilean director Sebastian Lelio's stylish thriller about the ostracism suffered by a recently bereaved transgender woman blossoms into a shattering and intimate portrait of loss, queer pride and grace under pressure."
Hollywood casting for transgender roles and Vega's Oscar buzz
According to Pacific Standard, in 2014, mainstream media pointed out the rise of transgender TV actress and Emmy-nominated Laverne Cox and Oscar-nominated film Dallas Buyers Club. But in the succeeding years, no more 5 percent of entertainment programs have an openly transgender series recurring character.
Works such as the The Danish Girl, 3 Generatios, and Transparent, although featuring a trans role, have been criticized for casting non-transgender actors.
But A Fantastic Woman sets a good example for Hollywood of excellent casting. Vega's performance in the titular role has led many pundits to predict she may earn a nod in an acting category in the Oscar's, a possibly historic first for a transgender actress.