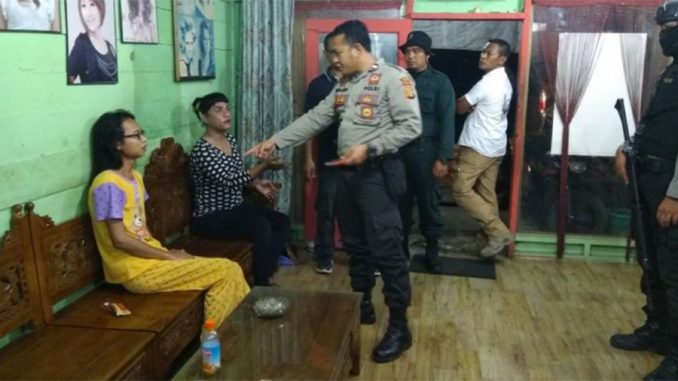 The Indonesian national police are investigating the arrest and detention of 12 transgender women in Aceh, Indonesia last week.
The investigation will focus on procedural or ethical violations after reports revealed that the detained trans Indonesians were stripped naked, beaten, and forcibly shaved.
While advocates have welcomed the move, transgender women are fleeing the city in fear for their own safety.
The national police of Indonesia are investigating the incident involving 12 transgender beauticians being detained and persecuted by the local law enforcement agents in the conservative province of Aceh, Indonesia.
In transgender latest news by Channel News Asia posted on February 2, the officials are looking into reports that the trans women, called locally as waria and who were working in beauty salons at the time of their arrest, were stripped naked, beaten, and forcibly shaved before being released.
Police investigation
Misbhaul Munauwar, spokesperson for Aceh police, stated that they received instruction from the national police to investigate the matter.
"There were photos circulated that led us to suspect that there had been physical action taken against the suspects," Munauwar said. "The national police chief has instructed us to investigate those photos and to determine if there was any … procedural or ethical violation."
Indonesia, a predominantly Islamic country, was in the international spotlight when the news on the arrest of the transgender women broke several days ago, prompting the Indonesian National Commission of Human Rights to condemn the police raids.
Transgender women flee
The Human Rights Watch and other rights groups met the decision positively.
However, additional details from the Guardian revealed that female transgender Indonesians are fleeing Banda, Aceh's capital city, in fear of their safety.
People who are close to the detained transgender victims reported that they were forced to participate in gender re-education that included physical exercises such as push-ups and sit-ups, wearing men's clothing, and lowering their voices.
Upon their release, they reportedly were suffering psychological trauma.
Reza, an LGBT activist, said, "We felt so sad and angry when we heard about the arrest of the waria and their inhumane treatment… After that we got really scared because we could imagine it happening here."
Beauty salons also closed shops after rumors circulated that at least 50 groups, including the notorious FPI (Islamic Defenders Front), would be staging more raids after last Friday prayer services.
"A lot of the salons have closed because of rumours that fundamentalists will raid them after Friday prayers, so they have temporarily closed down and evacuated – about 40 so far have left," said Reza. "Waria are very easy to spot so I think they will stay away until things calm down."
Rising tide of anti-LGBT sentiments
There has been a rising tide of anti-LGBT sentiments in the country, with dozens of anti-LGBT protesters staging a rally last Friday outside a mosque in the provincial capital city.
Aceh, a province in the northern tip of Sumatra, has been given special autonomy to enforce Islamic laws. The police and vigilantes have conducted raids in homes and businesses and arrested people who were accused of engaging in homosexual activity.
In recent months, raids in gay spas and gay sex parties had resulted to detention of several Indonesians and were charged violating the country's strict anti-pornography laws.