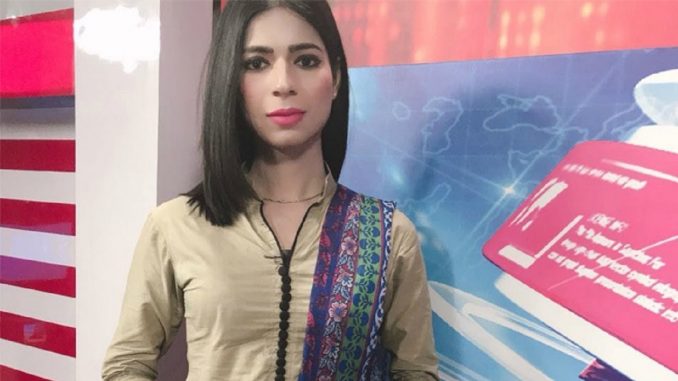 Maavia Malik, a transgender woman, made history for being hired as a newscaster for the local news TV channel Kohenoor TV.
The news was announced on Twitter, gathering mostly positive engagement from people in and outside of the country.
Malik also participated in a fashion show last week as she walked for the PFDC Sunsilk fashion week.
Pakistan continues to level the playing field for transgender people.
Recently, an image of a transgender newscaster went viral on Twitter, capturing the historical moment of the country's first ever transgender woman hired to deliver the news on TV.
Transgender newscaster
The picture, shared by senior Pakistani journalist affiliated with the BBC news on Twitter, showed Maavia Malik, a transgender woman, delivering the news for the local news TV channel Kohenoor TV.
According to the transgender news stories posted on the Daily Pakistan on March 24, Hassan captioned his tweet, "#Pakistan first transgender news caster on screen now – Maavia Malik."
The tweet had received more than a thousand comments and over two thousand Twitter heart buttons.
The comments were mostly positive.
User Netra Parikh said, "Wahh.. that's really nice and impressive."
Others hailed the TV channel's decisions as progressive. For example, Muhammad Zuhair Ammar commented, "Hopeful that others will also follow these foot prints and gives transgenders proportionate representation."
In addition, Dr. Mehmood Riaz Gill welcomed the news by saying, "MashaAllah great move. We must give and provide equal opportunities for them rather they will bagging dancing of the road. They deserve education and to be respected as well. Bravo to this news channel."
People from outside the country have warmly received the tweet. The profile with the Twitter handle @KrunalvV said, "Finally, something India can learn from Pakistan, it's time we give transgender community their rights and pride."
Furthermore, Bert Hussle said, "Wow… This has not yet happened in India.. Pakistan, keep it up."
Transgender equality
Shiraz had not shared any additional details about the announcement, but sources revealed that Malik participated in a fashion show last week as she walked for the PFDC Sunsilk fashion week.
Pakistan had been in international headlines for notable achievements on transgender equality.
For example, the Senate pushed for legislative reform that allowed gender change among transgender citizens without presenting any medical proof. Consequently, the decision improved their situation in terms of receiving inheritance where gender could play a big role on determining the portion of the estate that heirs would receive.
The government, in addition, appointed an Ombudsman commissioner that would look into and protect transgender rights. At the start of this year, it has also announced that the next national census would start counting transgender citizens.
The country also made history for agreeing to send transgender volunteers in the annual Hajj pilgrimage, while a university announced last year it would offer free education for trans students.
The country is home to about half a million transgender people according to the advocacy group Trans Action Pakistan.