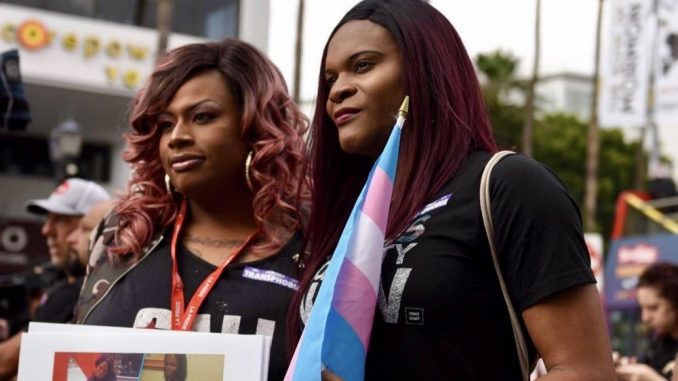 A new study released by the William Institute revealed how important representation in the media is in improving the lives of transgender people.
According to the latest transgender news by the website Into More posted last May 4, a new study from the LGBT think thank had made a compelling case for representing transgender people in the media and the role it plays in shaping society's attitude and treatment towards them.
Media representation and transphobia
Earlier studies have suggested that increasing exposure of people to members of the lesbian, gay, and bisexual community actually improves their stance in supporting for gay rights. However, there has been little research conducted exploring the same effect for transgender people.
According to the study, letting people be exposed to transgender individuals actually influences positive behavior and even increases support for their rights.
Andrew Flores, a Williams Institute scholar, said, "These studies may suggest that that exposure may help alleviate people's own level of anti-transgender bias."
Involving 1,100 people, the research investigated the impact of showing images of transgender and non-confirming people on transphobia. Researchers noted a decrease in transphobia, which translated to an increase in support for transgender rights.
Another surprising finding was how the shift in attitude favorable for transgender people was unaffected by conformity to gender. The reduction in transphobia was prompted by both images of people who fit to certain gender stereotypes and those of people who were less-conforming.
However, researchers qualified their discovery by stating that this does not mean gender non-conforming people were less likely to be discriminated in public facilities such as access to bathrooms.
"These are encouraging findings," Flores said in a statement. "As research continues to examine the effects of increased knowledge and depictions of transgender people in mass media, this study further suggests that these developments can have a positive impact on the rights and well-being of transgender people."
State of transgender rights
The findings of the research came at a time when transgender rights have been the center of political battleground and controversy. Alaska has just voted against one such bill in April and the Senate of New Hampshire had just passed a bill expanding protection for transgender residents.
Meanwhile, Trump had recently pushed anew military transgender ban and states such as Massachusetts and Montana would be voting in a referendum on anti-trans bathroom bills.
According to activists, these bills were passed in state legislatures and to be voted in a referendum by an electorate who did not know many transgender people.
A study by the Pew Research Center showed that only 30 percent of American knew someone who is transgender.
Representation in the media, as what the study by William Institute suggested, could substitute for those personal relationships and in particular, combating transphobia.
Previous studies found out that granting legal protection to marginalized sectors of society does not necessarily change attitudes as effectively as a cultural change does.
For instance, Nordic countries have advocated for women equality in education and employment. However, they also have high rate of domestic abuse compared to the average in the European Union, with many experts attributing it to sexism.