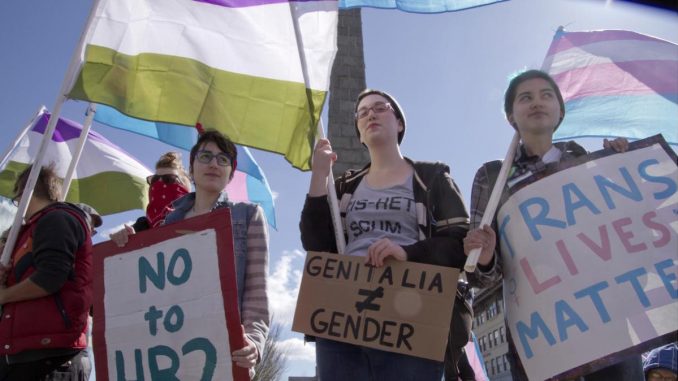 A study by the researchers at the Wellington-based Otago University showed an increase of people referred for advice on transgender-specific care such as hormone therapy at the Wellington Endocrine Service based at Wellington Hospital.
There were 92 transgender people seeking out medical services in 2016 compared to only 10 in 2010.
Researchers warn that the rate of increase may pose a challenge to the health system in New Zealand.
A study published in a medical journal showed increasing number of trans people in New Zealand who are seeking trans-specific healthcare services according to transgender news article by Stuff website posted on January 19.
The paper was submitted by researchers at Wellington-based Otago University and published in New Zealand Medical Journal, and revealed that more trans Kiwis availed transgender-specific care at the Wellington Endocrine Service based at Wellington Hospital.
More people referred for transgender-related advice
Together with co-author John Delahunt, the researchers' paper is one of the pioneering studies attempting to find out the number of Kiwis who consider themselves as transgender and who were referred for advice on therapy related to gender reassignment.
By reviewing hospital records, it revealed there were 438 people who visited the clinic in between 1990 and 2016.
Other findings from the study point to an increase in the number of visits in the recent year in the clinic, as well as corresponding increase of young people who sought medical services.
In 2016, for instance, there were 92 people who visited at least once compared to only 10 people who made the trip in 2009. The greatest increase was attributed to age bracket of young adults ranging from 20 and 30.
51 people of 92 recorded individuals requested therapy for medical transition from male to female and 41 who requested female to male therapy in 2016.
Challenge to health system
While current availability of services for trans people were not yet overwhelmed, more could be required to reinforce them.
Delahunt said, "The primary sector will have to respond to [this increase of people identifying as transgender]."
The paper did not investigate on factors that could be attributed to the increase, but researchers offered probable causes including social awareness and the internet.
"First, increasing presentation to services of people who identify as transgender seems likely to be related to the increasing societal awareness and acceptance of gender diversity," Delahunt explained. "It seems likely there is also an increasing awareness that a change of gender appearance is a practical option with hormone therapy."
The paper also asserted that with the rate of increase in the demand for transgender healthcare, it could pose a challenge to the health system in New Zealand and to medical professionals to enhance their skills in providing support and advise therapy programs for transgender people.
The experience of transition for transgender and Rainbow Wellington board member Jem Traylem was lengthy and stressful. She would have wanted that it could have been consistent across all district health boards.
"Trans people are still discriminated against, especially within the medical system," Traylen said.
Advocates also called on the government to urgently make a funding catch-up to happen before lives are lost.
Tabby Besley of InsideOut, an advocacy group for young people of minority genders and sexualities, "We need consistent health services across the country designed for the transgender community because, without it, we are facing major health issues that is affecting our physical and mental wellbeing."