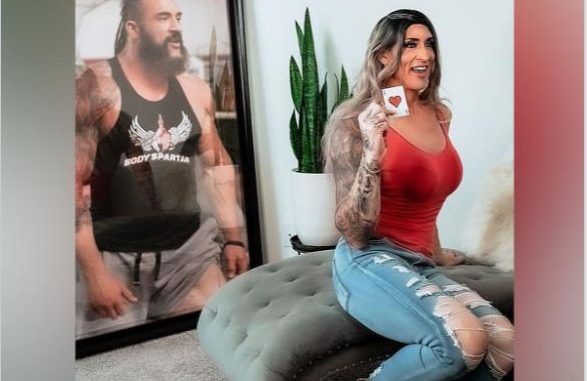 Gabbi Tuft, who was active in the WWE from 2009-2012 as "Tyler Reks" came out as transgender this week on her Instagram.
The former wrestler retired from the ring after wanting to spend more time with her wife, Priscilla, and their daughter.
Her Instagram post reads:
"This is me. Unashamed, unabashedly me. This is the side of me that has hidden in the shadows, afraid and fearful of what the world would think; afraid of what my family, friends, and followers would say or do."
"I am no longer afraid and I am no longer fearful. I can now say with confidence, that I love myself for WHO I am."
Tuft replied to her fans and was grateful for their support. She is aware of the many questions that they have for her and continues to answer their queries.
After posting on Instagram, she also said in an Instagram story how this was the most exciting day of her life apart from the birth of her child and her wedding day.
"I am blown away," she said. "I just want to say thank you to everyone that held support for me before the world knew … thank you for everyone, with the flood of positive messages coming in. I love you all so much."
Currently, Tuft and her wife Priscilla manage a fitness company called Body Spartan. The couple also announced in a press release how they want to help others in the LGBTQ community who have been struggling with coming out and those who are having trouble with their transgender identities.