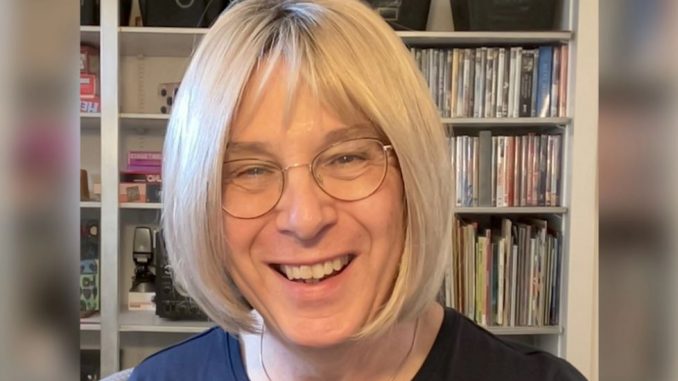 Bernie Wagenblast, the familiar voice heard on the New York City subway and other transportation systems in the region, recently made a big announcement: she's a transgender woman. Bernie had been living as a man all her life but knew from an early age that her true gender was female.
In an interview on the WNYC podcast Death, Sex & Money, Bernie shared that she first realized she was a girl at the age of four. She vividly remembers sitting in front of her grandmother's vanity, trying on necklaces and makeup, and feeling like it was completely natural. But as she got older, she realized that society didn't accept people like her, and she struggled to find acceptance.
As a teenager, Bernie found a ray of hope when she read an article about Paula Grossman, a trans woman who had transitioned in a neighboring town. Bernie wrote her a letter and received a phone call in return. It was the first time she had ever shared her feelings with someone who understood what she was going through. It made a huge impact on Bernie, who went on to lead a successful life as a man, including getting married and having three daughters.
Despite her accomplishments, Bernie always knew that something was missing. She struggled with gender dysphoria for years, but it wasn't until late last year that she made the decision to start living as a woman full-time. She took to social media to announce her decision in her own words, wanting to make sure that people heard it from her and not through rumors.
Bernie is now 66 years old and has started hormone therapy to help her transition. She's also seen a voice therapist to help feminize her voice, something that's important to her since her voice has been such an integral part of her life. She's even considering using her new voice on the two podcasts she hosts, Transportation Radio and Cranford Radio.
Bernie's decision has not been easy on her family. She and her wife of many years have decided to separate, but Bernie is determined to live her life as authentically as possible. She's changed her legal name to Bernadette, and she's grateful for the support she's received from friends, family, and colleagues. Bernie hopes that by sharing her story, she can help others who are struggling with their own gender identity.