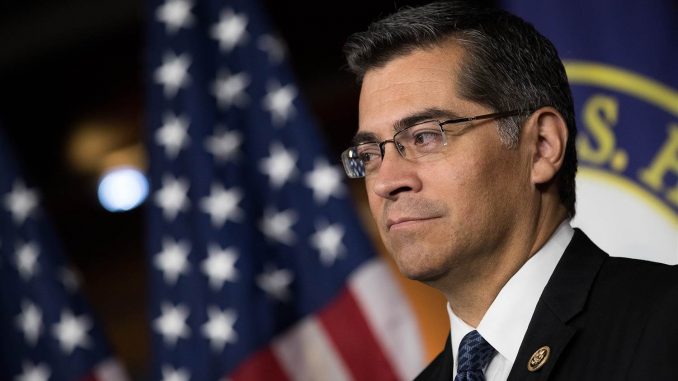 A U.S. federal court approved California's participation in Stockman versus Trump case.
California attorney general said that the move affirms state values against discrimination and inequality.
Advocates hailed it as another step forward in the fight against the ban.
The state of California joins other plaintiffs in a lawsuit against President Donald Trump's policy on banning transgender individuals from serving in the military in a report by NBC News yesterday.
The U.S. District Court for Central California approved the request of California Attorney General Xavier Becerra to be part of Stockman versus Trump case.
Plaintiffs in the case include four transgender members in active duty, three transgender people hoping to be enlisted in the military, and Equality California, an LGBTQ group.
"Our state is home to more than 130,000 active duty military personnel, in addition to more than 56,000 members of the National Guard and Reserves," Becerra said. "We are ready to get to work to defend the rights of transgender service members and those who seek to enlist in our armed forces."
Aside from the large number of armed forces that live in California, Becerra said that it was a move that affirms the values of the state.
"In California, we stand together against discrimination and inequality," Becerra stated. "We look forward to joining as a co-plaintiff in this critically important lawsuit to defend the rights of Californians against President Trump's prejudicial and discriminatory agenda."
This is not the first time that the state has moved to oppose the ban. Last month, Becerra joined other attorneys general across the country in support of an earlier lawsuit against the transgender military ban.
Advocates have praised California's decision.
Rick Zbur, Equality California Executive Director, hailed it as a way to bolster the hope in the fight against Trump's policy.
"We must stop Trump's transgender military ban once and for all — too much is at stake for California, and for the nation," Zbur said. "Today's action by the court makes us even more confident that it will rule decisively against the administration and their reckless policy."
Jennifer Levi, director of the Transgender Rights Project at GLAD, said that state's involvement in the lawsuit is a step forward.
She told NBC News, "It is incredibly significant to have the state of California — the most populous state in the nation —with us in this fight for service members, for those who wish to enlist, and for the stability and strength of the military."
In July this year, Trump moved to overturn Obama-era admission of transgender troops in a series of tweets. He had since followed up his Twitter assignment by releasing a memo directing the military to draft a program in implementing the transgender ban by next year.
The ban has been met with fierce opposition.
In a news on transgender topic, the Pentagon had since clarified that current policies will continue; meaning, transgender troops will continue serving in the military and can be re-enlisted in the new few months.
Last month, a U.S. federal court has also ruled to block the ban on transgender troops.