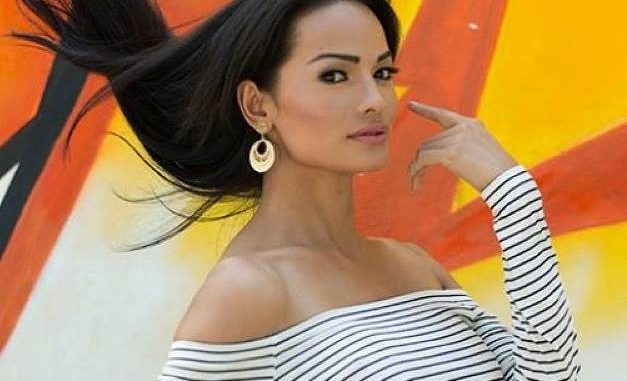 Anjali Lama, 32, originally from Nepal, will perform at the Lakmé Fashion Week, set to take place in Mumbai from February 1 to February 5.
She originally auditioned for the show last year but got rejected. This year, she will be walking the ramp and modelling for various major designers.
"It wasn't easy for me in the early days when there was so much rejection and discrimination," she told Thomson Reuters Foundation.
"Now I am getting an overwhelming response from the fashion industry after being selected, and other transgender people tell me they are proud of me." she added.
Born Nabin Waiba Tamang, she changed her name to Anjali which is a common name in India and Nepal, following an advice from a transgender friend.
She first joined a modelling school in Kathmandu, but didn't come out to her family at that time. When they eventually find out, they cut ties with her.
"My mother, to some extent, was more accepting but there really wasn't much awareness then," she said.
Nepal is only recently starting to acknowledge their LGBT population and their rights. In 2007, Nepal's Supreme Court declared the right for every citizen to choose their gender identity. And in 2015, Nepal began issuing passports with a third gender category, a right that only a few other countries have granted so far.
"There is more awareness and acceptance now in Nepal, and that has helped more people like me to come out," Lama said.
Nevertheless, transgender people in India and Nepal still face discrimination and abuse. It's a long way to full acceptance, and the Mumbai fashion show intends to make a step forward already. The Lakmé Fashion Week wants to break the stereotypes on gender, size and beauty, said one of the organisers.
"This season, our model pool will feature a transgender, a gender neutral and a plus size model" he said.