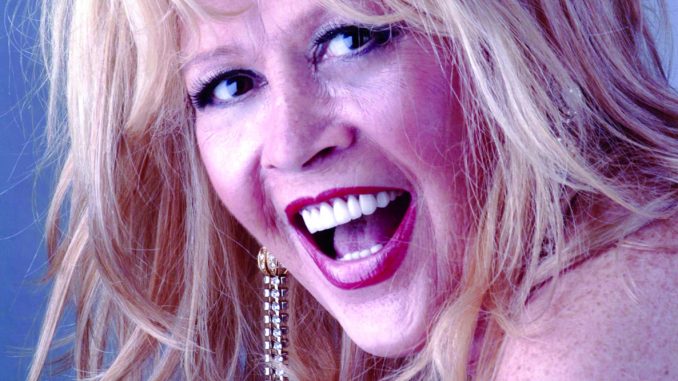 In her opinion column in The Daily Telegraph last Sunday, writer Miranda Devine quoted Carlotta, Australia's first public transsexual, on the need for children to get to a certain age before undergoing hormone treatment.
"Don't give the child hormones. Wait till 18. You shouldn't fool around with the body until you're mature," Carlotta said to parents with gender identity issues.
Now 74 years old, she transitioned from male to female in the 70's in what was then a groundbreaking medical procedure. She was one of the famed showgirls in Kings Cross' Les Girls cabaret and became the country's transgender and cultural icon.
Devine, known for her conservative perspective, wrote that Carlotta's advice goes against the prevailing attitude in legal and medical circles regarding transgender children.
In Australia, children can get approval from the court before undergoing one or all of the two stages of medical treatment that halts pubertal development and then changes physical body to the gender the child identifies with. A team of childcare and medical experts are invited in the hearings. In February, a transgender teen got permission from the court to avail of hormone treatment.
Four children were given court-approved irreversible cross-sex hormone treatment in 2013.
It is estimated that children referred to The Children's Hospital for gender dysphoria, a condition where an individual identifies with the gender other than what is assigned at birth, had tripled. Devine also noted the 600 percent spike in the number of children seeking sex-change treatment in the Family Court in the three years leading up to 2016.
She attributed the increase with the launch of Safe Schools program, a coalition of organizations that advocate for safer and more inclusive school environment for students regardless of gender identity.
Recent Family Court judgement, according to Devine, seemed to suggest that parental objections can be disregarded for as long as medical experts invited in the hearing can attest that the child exhibits sufficient understanding and intelligence of the proposed treatment.
Dr. John Whitehall, Professor of Paediatrics at Western Sydney University, decried the willingness of doctors and courts in granting the petition of children for medical intervention.
He claimed that this constitutes child abuse. He also asserted that gender confusion is a phase that children will grow out of, and that there is no telling who won't.  He said, "There is no evidence that it will make the child's mental state better or ­reduce the incidence of self-harm or suicide or reduce the impact of severe depression or autism."
Devine also cites "Megan" (last name not provided), an alleged psychologist who quit from a Sydney gender clinic, and shared the same view."The system does push that medical model of sex change. If you don't support the child… you're a villain."
She said that she came across with cases where children had other issues such as mental health and family situations.
"You need a full evaluation of what's going on to see if gender dysphoria is a symptom of something else," she explained. "We want to find a reason and sometimes parents don't want to feel guilty. It's an inconvenient truth what the real problem is. Families don't want to know. They've got to find a reason outside their behaviour."
Carlotta knew that she might be criticized for calling out the stance that children know what they want and that adults are not suppose to question it. "I don't agree with it. I'll probably get shut down for saying it but I don't think you should muck around with the body like that. Let the chromosomes take over first," she said.