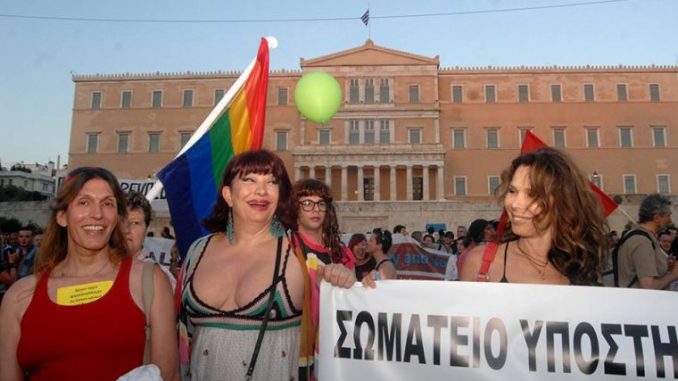 Because the gender that appears on their ID does not match their gender identity, many transgender individuals suffer inconveniences and difficulties in daily life that the rest of the population don't.
Transgender Europe, a Berlin-based organization advocating for transgender rights, wrote on their website that even doing mundane tasks of picking up a parcel from a post office, seeking a job, getting on a flight, and filing a complaint can quickly escalate to being held on unfounded suspicion, aggravation, and violence.
The organization said that gender recognition is important not only in acknowledging a trans person's gender identity, it is also crucial in allowing them to live a life of respect and dignity. In the Council of Europe, only 30 member-states have legislations for transgender people but only five countries do not have demands of medical intervention, sterilization, divorce, psychological tests, and other restrictive requirements.
Kyle Knight, researcher for Lesbian, Gay, Bisexual and Transgender Rights Program under the Human Rights Watch, a non-profit human rights organization, reported last Monday that most European countries require some sort of medical assessment, procedures and other requisite documents for people to have their gender identity legally recognized, barriers that he said are humiliating and unnecessary intrusion to their privacy.
Moreover, he mentioned that Denmark and Malta currently do not have medical requirements for anyone wanting to change their gender legally.
Greece might follow suit as the Parliament is set to begin deliberating on amending its current law on legal gender recognition. In its present version, the legislation will scrap medical tests or procedures for applicants.
While it is lauded as a big step forward, critics have pointed out that it still kept some of the obstructive hurdles that are deemed fundamentally flawed and discriminatory in advancing transgender rights in the country.
For example, the application will include a court proceeding where applicants are assessed by the presiding judge if their appearance matches their preferred gender.
In addition, according to Amnesty International, an institution promoting equality and human rights worldwide, the current draft does not extend the right for gender recognition for transgender refugees and migrants.
The group also mentioned that the bill will require applicants to be single. Married individuals will be asked to divorce before their petition for legal gender recognition is granted. Transgender parents will also not be given the right to change their name and gender that appear on their children's official documents such as birth certificate.
Furthermore, individuals who are younger than 17 years old are also barred from applying, effectively denying children the choice of their preferred gender identity.
Knight further wrote that this is a disservice to children that might make them vulnerable to social risks including stigmatization, exclusion, and discrimination especially during their formative years.
Amnesty International and Knight urged concerned parties in Greece, including the members of the Parliament, Justice Minister Stavros Kondonis, and the Transparency and Human Rights, to make the necessary changes to the bill to ensure that Greece remains committed to its international and European human rights obligations with respect to its transgender citizens.