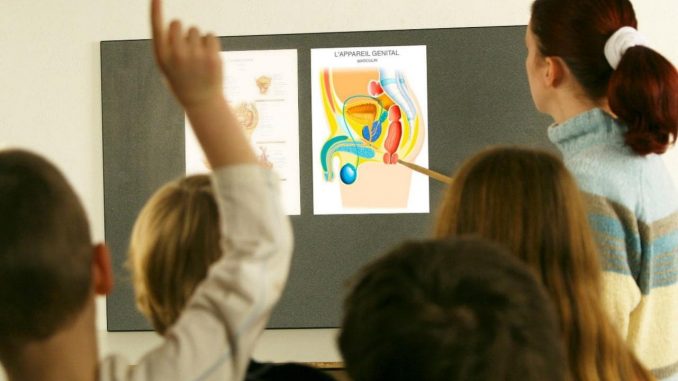 A new guidance on diversity released by the National Association of Head Teachers urged primary schools to put transgender books.
It has also encouraged modifying dress code, allowing students and teaching staff to wear clothes according to their preferred gender.
The Department for Education launched eight-week call for evidence regarding the inclusion of transgender people, issues, and experiences in curriculum of relationship and sex education.
The National Association of Head Teachers (NAHT) in Britain updated its guidance on diversity to primary schools and urged them to include books about transgender people, rights and issues as part of their curriculum, according to transgender news by The Times published last December 13.
NAHT came out with the guidance as it stated that schools are facing challenges with how to best treat transgender issues in their institutions, citing that some of them fear doing so might be offensive.
In September, parents removed their son from school over a transgender classmate.
On the other hand, families of transgender students may pull their children from school because they felt the institution either breached their rights or are not responding well to reports of bullying.
NAHT general secretary Paul Whiteman explained, "We haven't made as much progress as we should on LGBT+ rights in schools. We need to change that."
In making sure that trans students and teachers feel more comfortable, it also outlined that dress codes be modified at primary and secondary schools in order to allow students and the teaching staff to wear clothes according to their preferred gender identity.
There are about 120 state schools, which include 40 primary schools, that have already introduced policies for gender-neutral clothing. Girls could wear trousers and boys could wear skirts within their premises.
It further said that trans people, issues and experiences should be celebrated across the school.
The Church of England earlier released a guideline for schools to allow children to explore the possibilities of who they might be, including gender identity.
Transgender books in school curriculum
However, one key NAHT guideline is seen as likely to cause controversy.
"Primary school leaders may want to ensure books featuring trans parents or celebrating gender identity and difference are included in the curriculum," the guideline stated. "This is to ensure that trans children, and children with trans parents, feel included in their learning, and trans teachers "feel positively represented in lesson content".
The move by the association was praised by ministers and Ofsted, the inspectorate. A spokesperson from the government said, "We welcome any initiative which supports LGBT staff in schools."
It has also earned opposition from Chris McGovern, Campaign for Real Education head, who said, "Indoctrination in the politically correct anxieties, passions and neuroses of adults has no place in school. This latest intrusion into childhood will cause upset, confusion and trauma for many youngsters."
"The only lesson children need to learn is 'the golden rule' — treat others as you would wish to be treated," he continued.
Inclusion of transgender issues in relationship and sex education
The association, composed of 28,500 members holding leadership position in educational institutions in England, Wales, and Northern Island, also added that transgender people and experiences must be included in the curriculum of relationships and sex education (RSE).
Just today, the United Kingdom's Department for Education has launched a call for evidence to comment on including the teaching of transgender issues as part of its initiative to come up with a new mandatory RSE curriculum.
When pushed through, it is planned to be implemented by September 2019.
The government expressed the intention of hearing the views regarding the subject, including areas on what teachers think students must learn, parents' expectations on age-appropriate contents in relationship and sex education, and what young people think would benefit from it.
The eight-week call for evidence would solicit views on age-appropriate contents to be part of the RSE curriculum that was made compulsory under a new legislation passed early this year.
Relationship education is to be taught in all primary schools, while relationship and sex education will be mandatory in all secondary schools.
The Department for Education's decision has so far drawn mixed responses.
Thomas Pascoe, Coalition for Marriage campaign director, encouraged parents to convince the government that schools are not for indoctrination but for education.
He also decried how, under the proposal, the state will be the leading agent in the early sexualisation of children, saying "There is no 'age-appropriate' way to teach primary school age children about homosexual relationships or transgenderism."
"We should be teaching young children broad values of respect and tolerance, not ordering them to accept adult sexual relationships which they are far too young to understand," he continued. "At secondary school level, marriage needs to be taught as a gold-standard, not one option amongst a bewildering multitude."
However, it was welcomed by Peter Tatchell who said, "["t is] "reassuring to know that LGBT+ education will be part of the new RSE… Upholding the right of parents to withdraw their children from sex education at secondary level is a harmful concession that will deprive withdrawn pupils of access to information and support vital for their sexual and emotional health."
Stonewall also met the news positively.
"We very much welcome the opportunity for all teachers, parents and young people to feed in their views on what relationships and sex education should look like," a spokesperson from the group explained. "We know from our research with LGBT young people that the vast majority do not hear about LGBT issues in RSE, leaving them ill-equipped to make safe, informed decisions about their relationships, health and wellbeing."