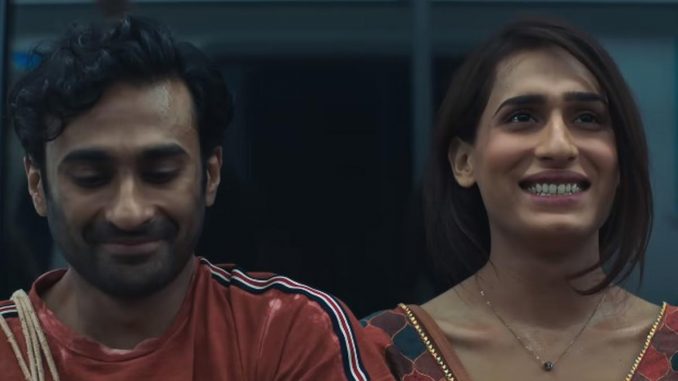 The Pakistani film "Joyland" is rewriting the equation for queer coming-of-age stories. This film is Director Saim Sadiq's first major project which gives audiences a look into the Pakistani world's queer and trans community.
The film stars Haider, the youngest son in a traditional Pakistani family, who finds himself working in a local cabaret. While working there he meets Biba, a trans woman who is also one of the cabaret's star dancers. As the story of Haider and Biba unfolds, Haider's wife Mumtaz also deals with the pressure to conform to traditional roles of marriage and motherhood.
The film presents an amazing story of different characters struggling with societal pressures, gender identity, and how they break free from these problems.
Although "Joyland" may not be called a trans film, it portrays the Lahore trans community in its authenticity especially with the performance of trans actress Alina Khan in her feature film debut.
This groundbreaking and honest film did have to go through red tape. It was initially banned by the Pakistani government. After much protest, "Joyland" was approved for release in November last year.
The film has won two awards at the Cannes Film Festival, including the Queer Palm — an independently sponsored prize for selected LGBT films. It has also made history as the first Pakistani film to be shortlisted for an Academy Award.
"Joyland" is a film that truly celebrates diversity, resilience, and the human spirit. This queer South Asian coming-of-age story paves the way for representation and acceptance. Its theatrical release in the U.S. was on April 7th.