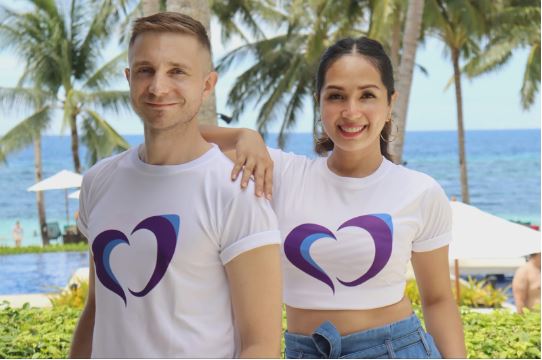 For 10 years, My Transgender Date has altered the online dating scene by providing a safe and decent space for trans dating. In an exciting development, the #1 dating site for trans women has unveiled a new chapter for its website — a dedicated dating app!
My Transgender Date's Remarkable Journey
My Transgender Date was co-founded by partners Cyril Mazur and Maki Gingoyon. In 2013, they realized the need for a dating site for trans women to find real love since most of the websites back then tended to exploit trans women. With Mazur's background in web development and entrepreneurship and Gingoyon's passion for trans activism as well as being part of the trans community, they were able to turn their passion project into one of the biggest trans dating platforms online.
The success of the dating site lies in its team of predominantly trans women. Being part of the trans community gives them a perspective that only trans women understand when it comes to dating. Their valuable insight gives My Transgender Date the edge over other dating sites. Their hard work and dedication also ensure an efficient service for its users.
My Transgender Date Launches App
Because of My Transgender Date's commitment to inclusivity and accessibility, they have launched their dating app. The app seamlessly syncs with the website's database, giving members lots of opportunities to make connections while they're on the go.
Much like the website, the app was created and is managed by the same team. Their chat system makes it easy for people to get to know each other while the moderation team is available 24/7 to keep interactions pleasant and respectful. This promises a consistent and high-quality experience across both platforms. The app is now available for download on both Android and iOS devices.
Beyond matchmaking, My Transgender Date has actively contributed to the betterment of the transgender community by providing educational videos, insightful blog content, and a treasure trove of resources tailored to the needs of transgender individuals. With their passion and dedication, they are truly creating a brighter and more inclusive future for everyone.