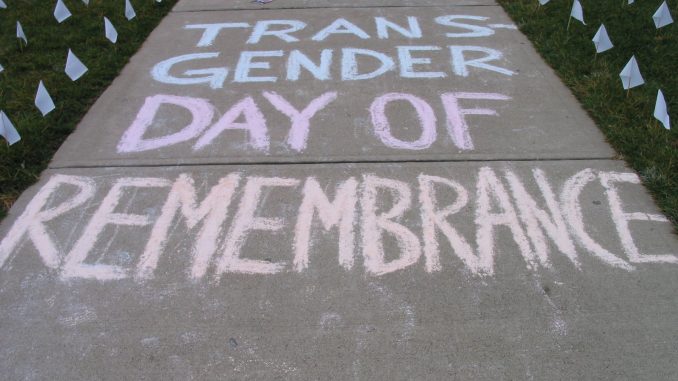 Reports from advocacy groups revealed there were 102 transgender people killed in the last five years, including 25 victims this year.
The number could be higher due to misidentification on police and news reports for victims who have transitioned.
Also noted was the high rate of poverty among transgender people.
Advocacy groups have released reports on the record-high number of transgender individuals being killed in the U.S. according to a recent news that shook the transgender world released by the Associated Press and published in the Time website last Friday.
At least 25 transgender people were victims to homicide so far this year, the highest annual total on record, according to the Human Rights Campaign. The first transgender murder case for 2017 happened in Mississippi on January 4.
"Their killings were committed by lovers, acquaintances, family members, neighbors and strangers," the report stated. "While every story highlighted in this report is unique and tragic, they all also reflect a legacy of intolerance, hate and discrimination that transgender people must navigate and surmount every day."
The report was released on Friday and showed that there were 102 transgender people killed in the country over the past five years.
Co-sponsored by the Trans People of Color Coalition, the report was issued ahead of Monday's annual Transgender Day of Remembrance, a day dedicated to remembering the hundreds of transgender individuals being killed worldwide annually.
The National Coalition of Anti-Violence Programs, also released their findings of 26 homicides of transgender and gender-nonconforming people in the U.S. so far this year.
Both organizations claimed that the real numbers could be higher. Transgender victims could be misidentified during police investigation and news reports. Friends and family members, in some cases, will take weeks or months to clarify the gender identity of the victim particularly those who transitioned.
The Human Rights Campaign report also revealed a breakdown of the killings. It found out that 88 out of 102 victims of the past five years were transgender of color (either black or Hispanic). Almost 75% were under 35 years old, including four minors, and 55 of the victims were killed in the South including 16 of this year's victims.
Attention was given to the lack of legislations that protect transgender people from discrimination in most states, explaining, "Indeed, in many states, anti-transgender bias is ingrained and systematically enforced in nearly all aspects of life, including in laws and government agencies, schools, housing, health care and employment."
News of the killings rarely received national attention, a situation that GLAAD, the U.S. non-governmental LGBT media monitoring organization, acknowledged earlier this year and urged the media to cover and report transgender murders more visibly.
Recently, two cases attracted coverage in mainstream media. The handling on the killing of 17-year-old Ally Lee Steinfeld galvanized LGBT activists in Missouri to request the state attorney general to step in and oversee police investigation as local officials insisted that it wasn't a hate crime.
Additionally, Attorney General Jeff Sessions appointed a federal hate crime lawyer in Iowa to assist in the prosecution of a man charged with fatally shooting 16-year-old Kedarie Johnson. A jury conviction was reached on November 3, sentencing Jorge Sanders-Galvez first-degree murder.
A separate trial for a second man charged with the murder, Jaron Purham, is scheduled for February next year.
The action of Sessions was puzzling in the midst of his announcement that the Justice Department no longer shields transgender people in workplace discrimination under federal law, and has released guidelines that protect religious freedoms at the expense of protections for LGBT people.
Another cause of concern, according to the report, is the disproportionately high incidence of poverty. It mentioned that 30% of transgender are poor.
"Many of those living in poverty rely on the underground economy to survive, including sex work, drug sales and other currently criminalized work," the report mentioned. "These dangerous situations may put transgender people at a higher risk of police harassment, sexual assault and fatal violence."